Cristiano Ronaldo has been criticized for posting private jet selfie while plane carrying Emiliano Sala is still missing.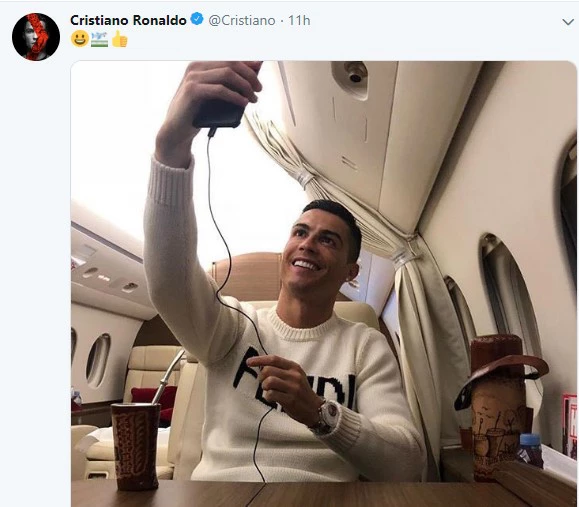 In the photo of himself taken in a private jet, Ronaldo was seen smiling while footballer Emiliano Sala is still missing after the plane he was in vanished.
As the search for Sala was called off for the night, fellow footballer Cristiano Ronaldo tweeted a photo of himself taking a selfie in a private jet. In another photo, he can be seen wearing a wide grin and giving a thumbs up in the aircraft as he left Madrid where he was given a suspended jail sentence for tax fraud.
Fans, sports lovers, and pundits thought Ronaldo's photo was insensitive and they called him out for it.
BBC pundit Gary Lineker retweeted Ronaldo's photo and wrote:
"Not the day for this tweet. It really isn't."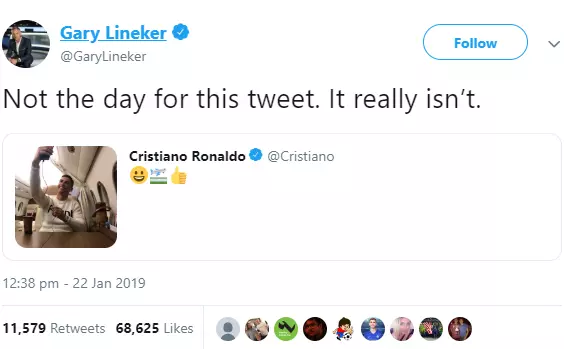 Other Twitter users concurred with Lineker, telling Ronaldo it was wrong and disrespectful for him to share such a photo at a time like this while some even questioned him if he had read the news about Sala at all.